We accept
SpaWeek Gift Cards!

Proud Member of the
American Massage Therapy Association





Look and feel your best on your special day!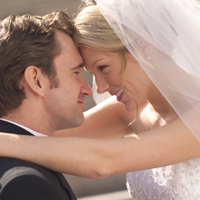 Our Luxurious Bridal Massage is designed specifically for today's busy bride. This 75-minute massage begins with long fluid strokes to relax the body and calm the mind. Special attention
is paid to the upper back, neck and shoulder areas, to melt away months of pre-wedding stress.

The use of essential oils such as Lavender will help you achieve a state of deep relaxation, while Peppermint is used to relieve sore, tired feet. This massage will leave you feeling refreshed and radiant on your special day! 75 minutes - $100
You deserve to feel as amazing as you look!