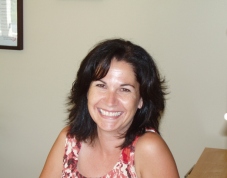 Gerrianne Onisto, Owner of Body Wellness, is a Licensed Massage Therapist and a 2003 graduate of the Connecticut Center for Massage Therapy. She is a member of the American Massage Therapy Association, is licensed by the State of Connecticut and is certified by the National Certification Board for Therapeutic Massage and Bodywork.
Gerri specializes in tailoring her massage to each individual, working on meeting their specific needs. Gerri uses a very gentle approach, always maintaining client comfort. When needed, she will incorporate several different techniques to work deeper into the muscle tissue to release accumulated tension in the body. The results are deep relaxation, pain relief and stress reduction. Gerri is also a Reiki Master and can incorporate Reiki into any massage session if desired.
Gerri regularly attends professional workshops and seminars in order to increase her clinical knowledge and enhance her skills and techniques to better meet the needs of her clients.
"Working as a massage therapist has been a rewarding and fulfilling experience. Being able to impact a person's life in a postive way is truly an honor and a privilege." ~ Gerri
Read Gerrianne's reviews...