Special Offers...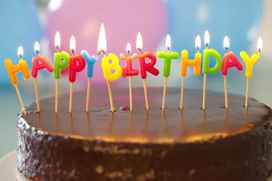 Have a birthday coming up?
Make sure we have your email and birth month so we can send you a special birthday greeting and coupon. Contact us at info@gobodywellness.com
Join our mailing list!
Join today and use the Promo Code "TENTEN" for $10 off or an extra 10 minutes of amazing massage! Please mention Promo Code when booking appointment or enter "TENTEN" in comments section if booking online.
You will receive approximately 1-2 emails per month with special offers and discounts. You may unsubscribe at any time.
Not valid on 30-minute sessions. May not be combined with other offers, discounts or packages.
Looking for the perfect gift?
Body Wellness Gift Certificates NEVER expire!