Special Offers...
Join us for Wellness Wednesdays and Save!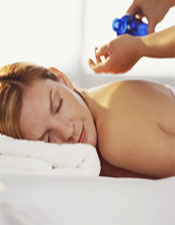 Save $10 or add 10 extra minutes to your appointment every Wednesday! Valid on services 60 minutes or longer. May not be combined with other offers, discounts or packages.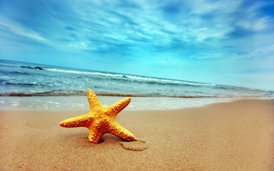 Experience your first Thai Massage at our Introductory Rate!
Thai Massage is a method of massage and assisted stretching which was developed in Thailand, with influences from ancient indigenous systems of India, China and Southeast Asia.

Thai massage is also called Thai yoga massage, because the therapist uses her hands, knees, legs, and feet to move you into a series of yoga-like stretches. It is performed on a mat on the floor, where the client wears comfortable clothing which allows for movement. The practitioner uses deep rhythmic compressions, kneading, acupressure, joint mobilization, traction and passive stretches.

This treatment can relieve muscle tension, neck and back pain, headaches, digestive disorders, sciatic nerve pain, as well as anxiety and depression. It can return your body and mind to a state of calmness that has long lasting effects.
60 minutes - $80 (reg. $90)
75 minutes - $115 (reg. $125)
90 minutes - $130 (reg. $140)
Limited time offer. First appointment only at introductory rate. May not be combined with other offers, discounts or packages.
Have a birthday coming up?
Make sure we have your email and birth month so we can send you a special birthday greeting and coupon. Contact us at info@gobodywellness.com
Join our mailing list!
Join today and use the Promo Code "TENTEN" for $10 off or an extra 10 minutes of amazing massage! Please mention Promo Code when booking appointment or enter "TENTEN" in comments section if booking online.
You will receive approximately 1-2 emails per month with special offers and discounts. You may unsubscribe at any time.
Not valid on 30-minute sessions. May not be combined with other offers, discounts or packages.
Looking for the perfect gift?
Body Wellness Gift Certificates NEVER expire!